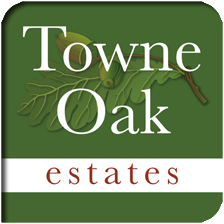 One of the first steps in building your dream home is selecting the perfect homesite. Thus, we present to you, a very exciting opportunity---we are eager to find a prospect family interested in building with us the 2015 Home A Rama, show home, located in Towne Oak Estates, Carmel, IN. Towne Oak Estates is a brand new community in the Carmel area with expectations to grow rapidly in the coming years. Homes in this new custom community will range from 1-$1.2 million. It is conveniently located just off of Towne Road and 116th Street, and in a serene location that offers lively streetscapes.
A peaceful venue that comes to mind and just minutes from your door---Coxhall Gardens---a retreat for you and the family. Coxhall Gardens is a unique park awaiting to be discovered. While it serves a place to relax and reflect it offers so much more. The park includes 125 acres with trails, a recreation lake, and a children's garden, but as it continues to grow---they hope to introduce a conservatory, museum, reflecting pool and an abundance of varying specialty gardens. Additionally, Town Oak Estates is surrounded by historically inspired architecture and design that Carmel has strived to establish as well as Carmel schools, entertainment, recreation and the charming boutiques in and around the area.
For those of you now considering this grand opportunity---were you able to see our home from the 2014 Home A Rama? It was here, for the first time, that we worked collaboratively with a family the entire way and enjoyed every minute of our experience working together to truly make the home, one of a kind. We stand behind---great location, great design and building homes as unique as you are. Our boutique, white glove services are sure to satisfy your needs. Contact us today for more information---Pete Hils (317) 910-5324.